A "Pump It Up" arcade-style dance machine was installed at Central Middle School! "Pump It Up" will be used as an incentive to come to school, behavior reward, to help increase physical activity, and to create a more fun and engaging atmosphere for all of the Central Royals.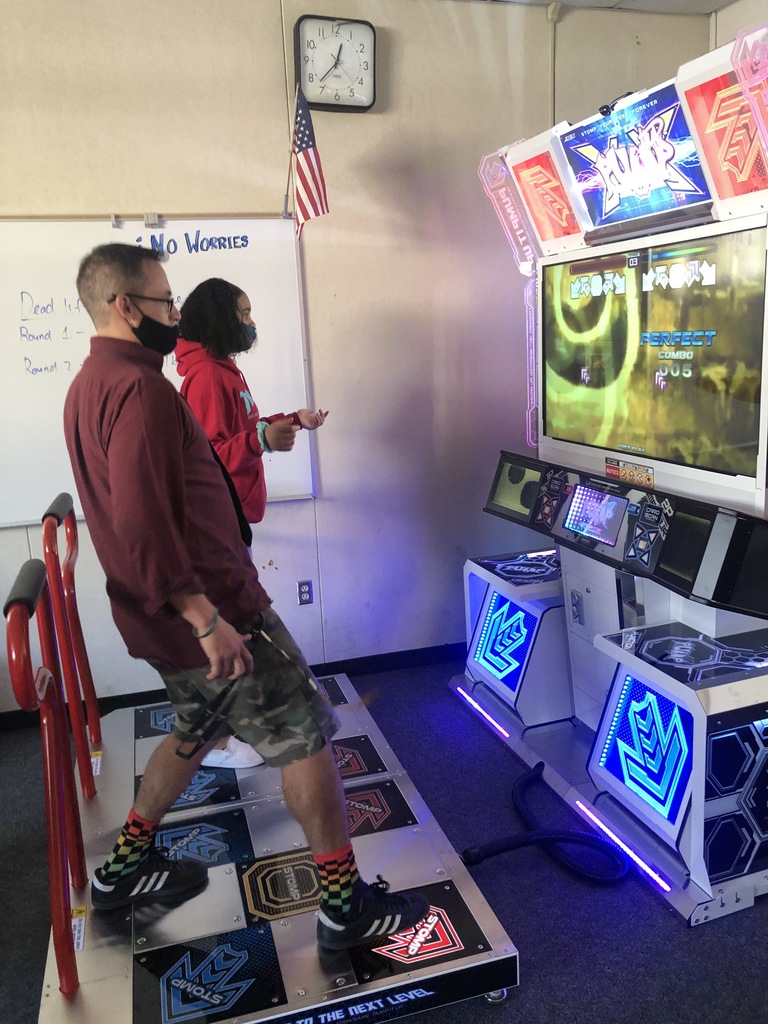 Oakdale Heights students raised over $2000 for the American Heart Association and teachers and Mr. Bettencourt gets pied in the face. Way to go Oakdale!!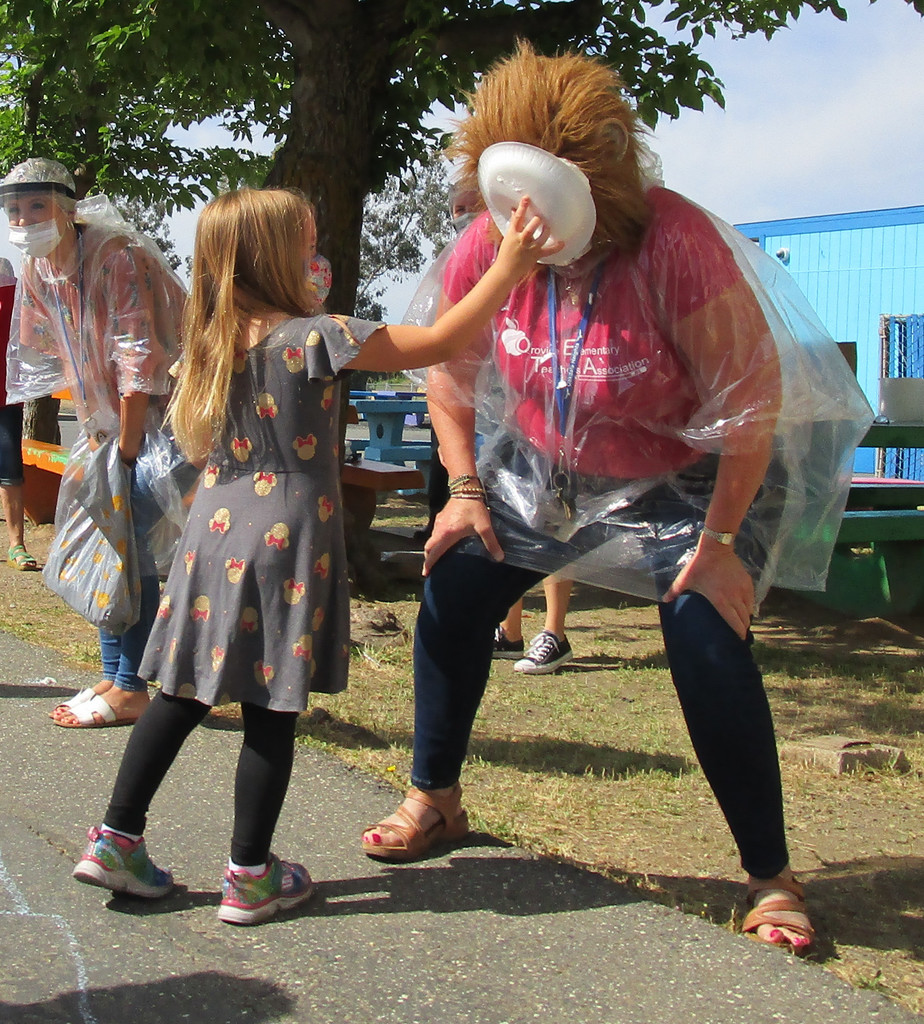 Grant Funds at Work: Check out the new water-bottle filling stations and drinking fountain at Wyandotte Academy! Many of these stations were installed around the school district.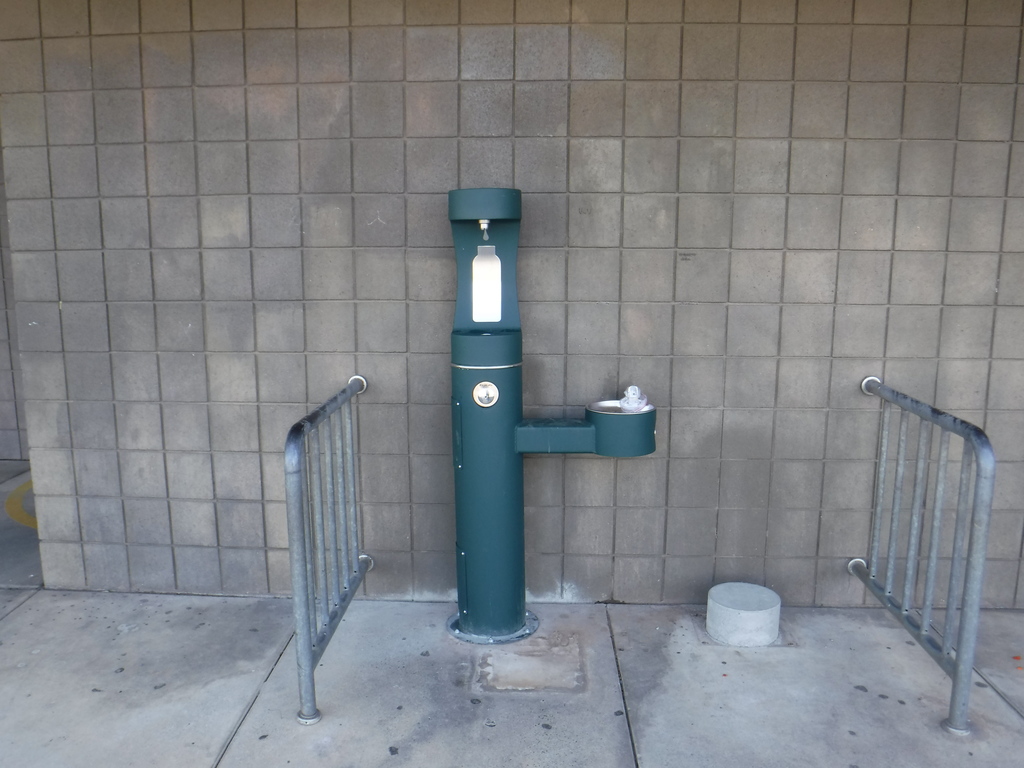 Stimulus Funding at Work: Sierra Del Oro is helping their students transition between activities and encourage positive behavior with new sensory equipment and furniture!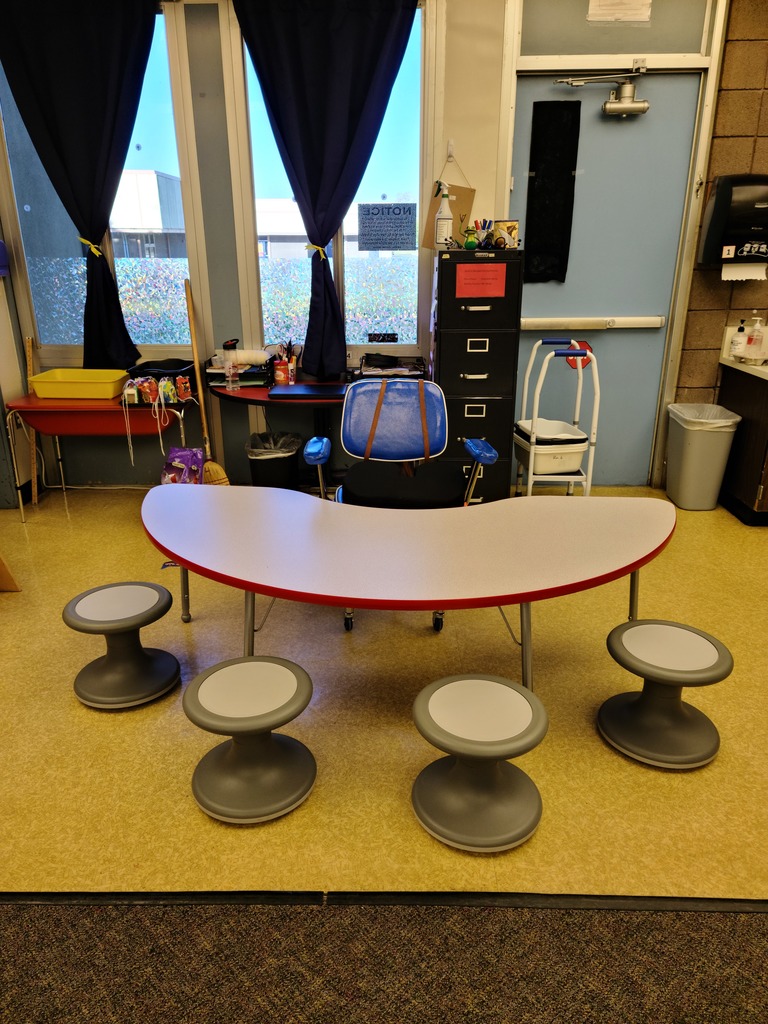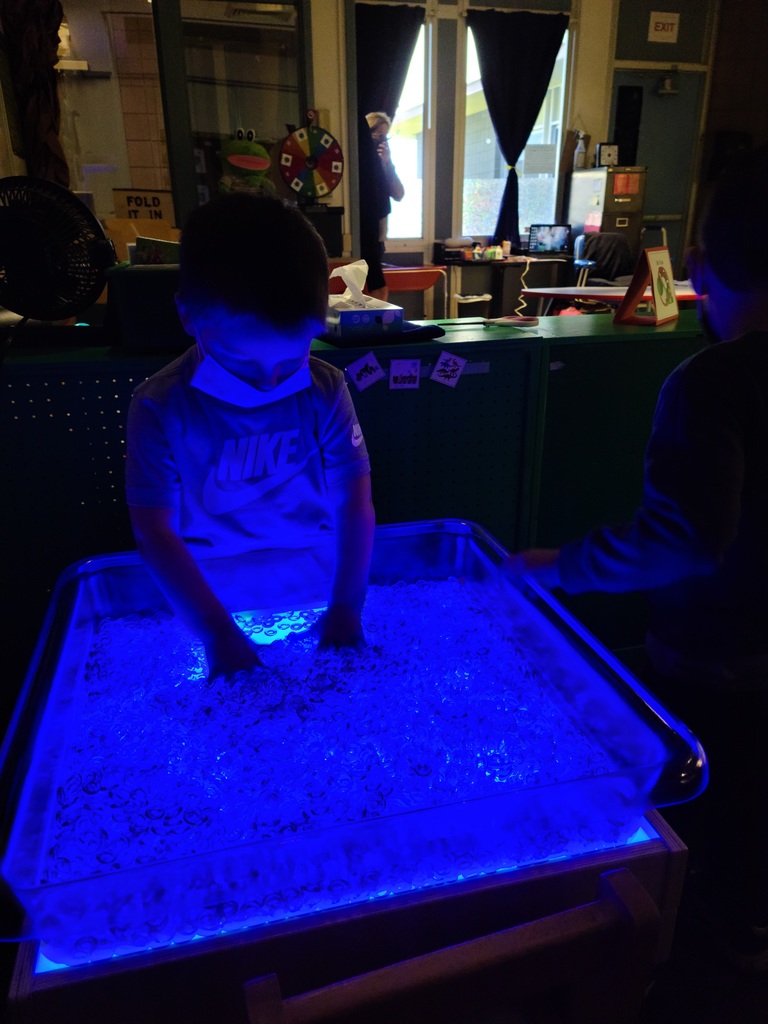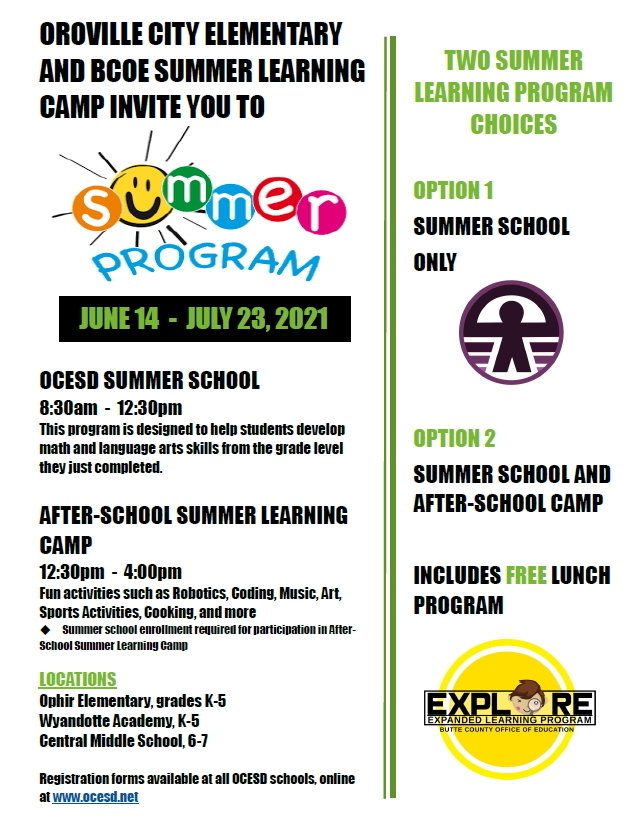 Oroville City Elementary School District Schools will be resuming full-time in-person instruction on April 12. School will be on a regular schedule Monday thru Thursday; Fridays for the remainder of the school year will be on the minimum day schedule.


Full In-Person Instruction is returning April 12, 2021 for all Oroville City Elementary Schools. Students will attend full-day classes Monday-Thursday and Fridays will be a minimum day. More information will be posted as available.






Community Partner Announcement: O'Quinn Ministries and OSCIA will be hosting another drive-thru Food Distribution on Thursday, February 18th from 11:00 am to 2:30 pm (or until we run out) at the Southside Oroville Community Center (2959 Lower Wyandotte Rd., Oroville, CA 95966). Food is distributed on a first come, first serve basis. To ensure the health and safety of volunteers and community members, we must adhere to the COVID-19 CDC guidelines. Please remain in your car and open your trunk when it's your turn in line.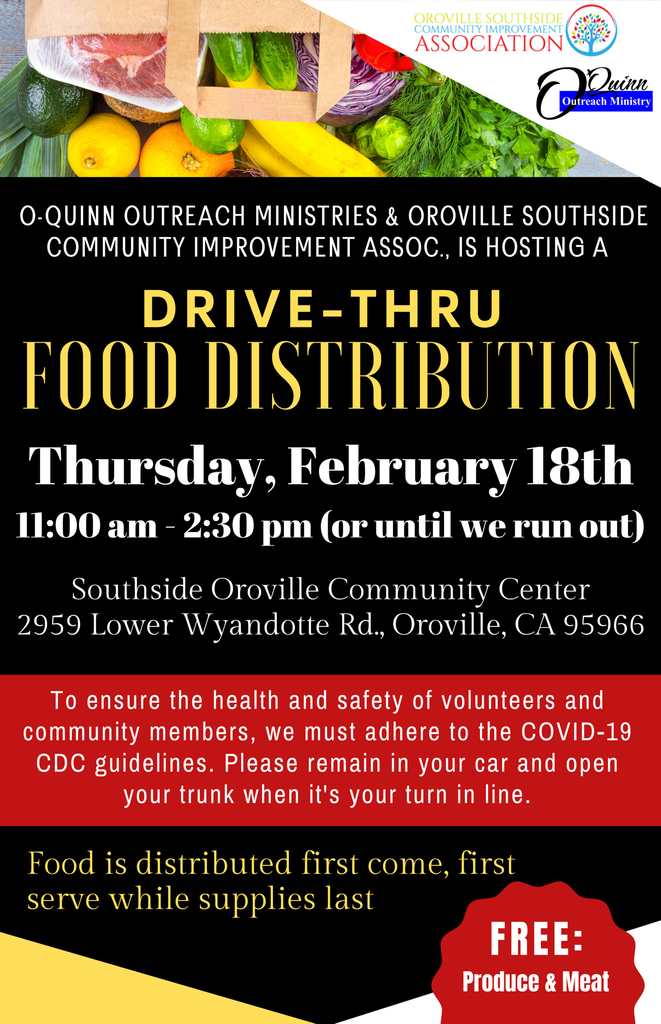 In case the first link did not work for you, please use this link. Parents: We need your opinions and feedback about the different learning models and Summer School options.​
https://forms.gle/3Kd2TsEgpLNk92Gf9